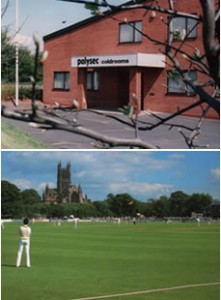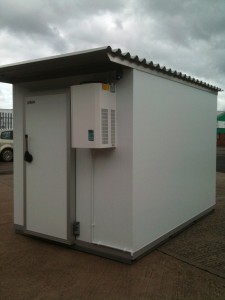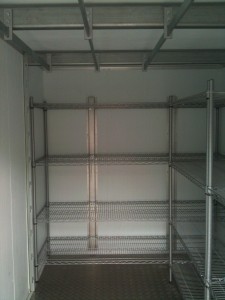 "Polysec" is an established name and market trendsetter specialising in the design and discontinuous manufacture of modular polyurethane insulated panels for use in the construction of coldrooms, coldstores, controlled atmosphere produce stores, food factory and food preparation areas where a high degree of thermal insulation value and hygiene is required. To complement the panel design our company also manufacture a comprehensive range of doors and frames. A full installation, construction and after sales back up service is available, providing the complete solution to your insulation needs.
Past
Founded in 1981, Polysec has built upon a previous 25 years experience in the manufacture and construction of temperature controlled environments. Positive reaction to customers' observations and continuous product development coupled with exacting quality standards, result in completed projects of which we and our customers are proud.
Present
We operate from modern purpose built factory and office premises extending to approximately 25,000 sq.feet on a site of one acre close to the historic City of Worcester. The factory is designed and equipped with modern polyurethane manufacturing plant, which is continually reviewed and updated in the light of environmental and technological progress.
Future
Our past success has been built on completely satisfying our customers' needs, and this remains our policy for the future. To this end each of our employees is properly trained and fully understands the nature of their role. This together with our in-house manufacturing capability and efficient installation procedures, ensures our total control of each project from design through to completion.